What's the Deal on Vacations, PTO, and Sick Leave?
Updated February 4, 2021
Employee Vacations
A California employer must pay an employee for unused, accumulated vacations and personal leave (to be calculated on a daily pro rata basis) upon termination if the employment contract or employment policy established paid vacation or personal leave. A "use it or lose it" policy is not permissible.
An employer may not require a new employee to work a specified number of days or reach an anniversary date before using earned vacation or personal leave.
An employer may limit the number of consecutive days of vacation taken and control the scheduling of vacation days. Additionally, an employer may limit total accrued vacation hours by compensating employees as vacation time accrues or by setting a limit on the amount of vacation time that can be accrued. These limitations must be expressly stated by an employer.
There is no legal requirement in California that an employer provide its employees with either paid or unpaid vacation time.
Paid Time Off (PTO)
Paid time off (PTO) refers to employer developed programs that consolidate vacation and sick leave into one. There is no California law that requires employers to implement this benefit program. However, when implemented, like vacation time, a "use it or lose it" policy is not permissible as the unused time "vests" throughout the employee's term of employment.
Sick Leave
California law does not require an employer to pay accumulated sick leave on termination. California does require an employer to allow an employee to use up to one-half of accrued sick leave to care for a family member.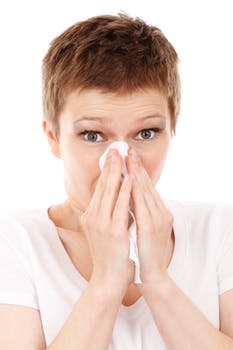 Please note that Los Angeles extended COVID-19 paid sick leave into 2021 and you can read more details from the California Employment Law Report here. If you're in the LA area and have questions, please reach out to us.
Employment Law Updates Since COVID-19
Here's What You Need to Know About Assembly Bill 2017
AB 2017 would give employees the ability to use sick days at their discretion. It prevents employers from denying workers the use of their sick days for ANY reason they choose. Employers are able to cap sick hours used to 24 hours in a year.
You can read the full text of the bill here. AB 2017 amends Section 233 of the Labor Code, relating to employment.
Here's What You Need to Know About Senate Bill 1383
SB 1383 requires businesses (with as few as five employees) to provide up to 12 workweeks of unpaid, job-protected leave to workers for qualifying life events. These events can include the birth of a child, to bond with a new child of the employee or to care for themselves or a child, parent, grandparent, grandchild, sibling, spouse, or domestic partner, severe health issues, or events related to active military duty. The bill states that any affected employee must have "at least 1,250 hours of service with the employer during the previous 12-month period, unless otherwise provided."
You can read the full text of Senate Bill 1383 here.
Changes are happening quickly due to the Coronavirus pandemic. If you're unsure how you're affected or have HR questions, please do not hesitate to reach out. Be sure to sign up for our newsletter so you're kept up-to-date of any changes or relief bills that pass Congress. 👇